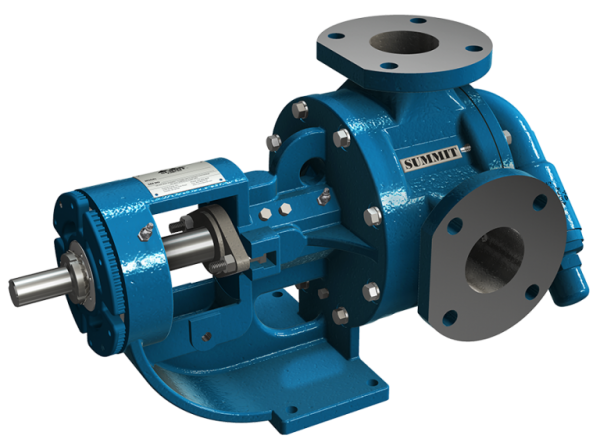 Summit Pump VV40LS Gear Pump, Replaces Viking Pump LS124A
Summit Pump, VV40LS, 3″ Flanged
Features:
High Viscosity Fluid Capabilities
High Abrasives Handling Ability
Capacities to 470 GPM
Pressures to 200 PSI
Temperature -60F to 800F
External End Clearance Adjustment
Self-Priming
Available Packed or Mechanically Seals
Interchangeable Parts between Specific Sizes
Optional Features
Available with or without Safety Relief Valve
Multiple Sealing Options; Packed, Component Seal, Cartridge Seal
Adaptability for Different Configurations
Powerflo Products Inc. is a proud authorized distributor for high quality Summit Pumps located in California. All Viking Pump® Parts, models and identification numbers are listed for reference purposes only and in no way indicating that we are supplying OEM parts or pumps. Powerflo Products, Inc. is not affiliated with or a representative of Viking Pump®. Please contact one of our application specialists at 1(800)758-4788 or sales@powerflo.com for more information.
Additional information
Request a Quote