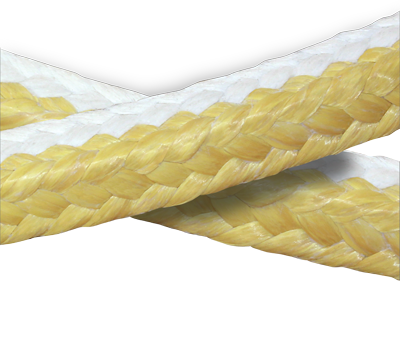 Chesterton DualPac® 2212 Packing
A reliable sealing solution can save you both time and money on your pump operation. Traditional braided pump packing requires frequent gland adjustments and often burns out quickly, especially under high speeds. This results in packing failure and equipment damage.
Chesterton® DualPac 2212 is created using ​our patented DualPac Technology,  which combines a burn-resistant material on the packing's shaft side with a highly resilient outer fiber. This formulation creates a unique, long-lasting packing that ​uses the gland load more efficiently and achieves a reliable and quicker break-in period.  This ability keeps the packing internally loaded against the rotating member while, at the same time, resisting burning and shaft scoring. DualPac 2212 gives users peace of mind in the toughest sealing applications.
​DualPac Technology Advantages
Significantly fewer gland adjustments than traditional packing
Simplifies your inventory: you can use the same packing for end rings and sealing rings
Better utilization of gland load in sealing configuration
Minimizes shaft scoring
Requires less overall maintenance​​​
Additional information
Request a Quote